The issue facing millennials and other first-time home buyers is whether it's more economical to continue renting or to make the leap and purchase a home. To help determine that, renters need to identify their breakeven horizon — the number of years they will need to own and live in a home until it becomes more financially advantageous than renting the same home.
Current renters spend roughly 30 percent of their household income on housing; home buyers spend about 15 percent of their monthly income on a mortgage payment for a typical home.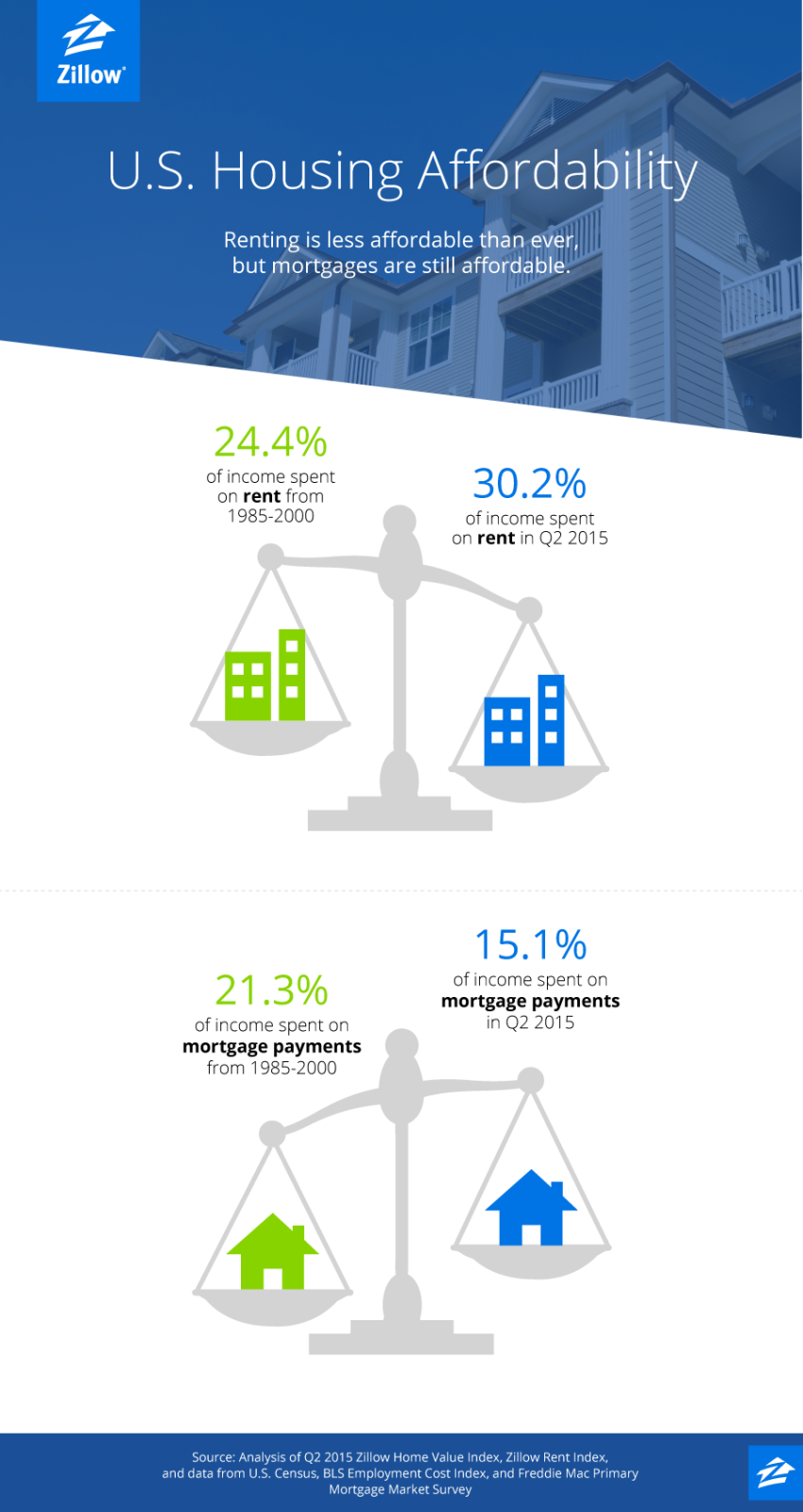 Spending a bigger piece of the income pie on rent makes it hard to save for a down payment.
Although 20 percent is a recommended down payment, the graph below shows that even assuming only 5 percent down
…